Snakes & Lattes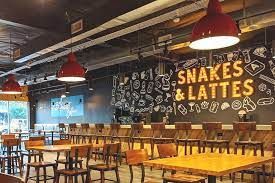 (600 Bloor St. West)
Thursday November 24, 2022, 7 – 10pm
Hosted by the Social Committee
Join your colleagues for a night out with games and snacks ($25 value).
If you are interested, please use this Google Form (https://forms.gle/3xKom8NmSTSqD1aGA) to provide your name, non board email address, employee number, and phone number for waitlist.
The maximum number of participants is 30 for this event with registration on a first come first served basis (with waitlist). Participants will be emailed confirmation by November 22, 2022.